Introducing our new Strawberry Crunch cannabis chocolate bar. Craving that crunchy chocolate bar eating sound? If you experience nut insensitivities but find yourself looking for a good crunchy chocolate bar, we have just the cannabis chocolate bar for you!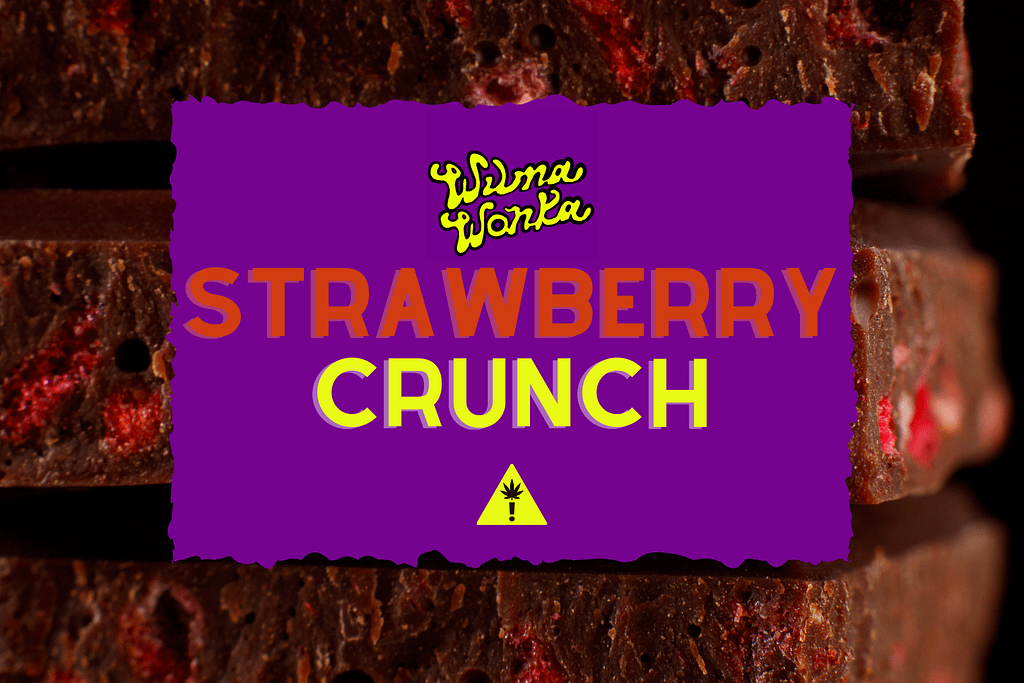 The Wilma Wonka Strawberry Crunch starts with a sinfully sweet bar of milk chocolate. Then, we fold in strawberries, freeze dried in our laboratory to preserve the amazing fresh fruit taste. Even if you normally are not a fan of fruit in your candy, our fruit chocolate bars have an unforgettable candy-like crunch!
With Wilma Wonka cannabis bars, you'll get the full spectrum of benefits. This is because our bars are crafted with freshly-made cannabis hash and exciting ingredients.
Find a Wilma Wonka Retailer